of the cyber-attacks target
small and medium businesses
Simplify Cybersecurity,

Outsmart Cybercrime
Impact of Cyber-attacks
on Small-Medium Businesses
Small-Medium Businesses are one of the most vulnerable targets for cyber-attacks, accounting for 43% of cyber-attacks worldwide. Any incursion can lead to hackers
demanding ransoms in exchange for the data that is held hostage. Ransomware, one of the most common cyber-attacks,
has devastating effects on businesses as reported in Cybereason's June 2021
Increasing Ransom Demands
35% shelled out between US$350,000 and $1.4 million to pay off ransomware demands

Loss of Business Revenue
66% reported a significant loss of revenue

Loss of Reputation
53% indicated that their brand reputation was damaged
Employee Layoffs
29% had to lay off employees due to financial pressures following a ransomware attack
Business Closures
26% were forced to close their business entirely or for some period of time
Digitalization can open Loopholes​
Digital Transformation
Transforming business model
while facing technological
risks in the dynamic
environment.

COVID-19
Accelerating digitalization at
an unprecedented pace, with
increasing cyber-security risks.

SME Challenges
Facing increased cyber-
attacks as they may not invest
enough resources as bigger
companies.

Threats Vulnerabilities
Protecting your device using
anti-viruses is insufficient
against advanced cyber
attacks.
Digitalization can open

Loopholes
The rate of cyber attacks has been raisen from the past year due to the covid digitalization. 40% of small business has experienced
around 8 hours of downtime due to a cyber breach that costs $1.56 million losses on average and projected
that the damage will increase to $6trillion by 2021.
attractive target for
Cyber-criminals
Lack of awareness and budget limitations are the main reasons that small and medium sized businesses usually overlook the cybersecurity aspect. 58% of SMEs don't think of cyber-attacks as a threat or may consider them as an EXTRA EXPENSE. The hackers are aware of the mindset of the SMEs and therefore, it becomes an easy target to breach the unprotected systems and hold data hostage for quick and convenient monetary gains.
Often the greatest threat to information security derives from the carelessness of employees. Front-line training and awareness programs can mitigate the risk, but small organizations find it difficult to implement hence, the businesses remain unprotected.
Employ the right talent and groom them is imperative for a business's success that will also help in employee retention and satisfaction.
Hiring a specialist team – A team of specialists can utilize their expertise to maintain security but it will require a high budget on the payroll to bring value to the company.
Often the greatest threat to information security derives from within: The uninformed employee. Training and awareness is critical to mitigate the risk, but oftentimes, organizations find it difficult to implement these essential front-line training and awareness programs and the business is left unprotected.
Putting in the correct structure and solution is crucial to how an organization function and grow in the long run. Having the right structure and budget is needed for a successful growth.
Hiring the right talent and grooming them to become successful leaders is not only imperative for business success but it also helps to retain employee retention and satisfaction.
An experience skilled talent means that you are hiring them for the value that they bring to the company. Which in return of their value means a high budget on the payroll.
Employee
Security
Awarness
Adopting
New
Solution
Hiring
Specialized
Skillset
Talent
Development
Protecting your business from
the Inside Out
X-PHY® Cyber Secure SSD; protecting your business from inside out.
Zero-Trust Strategy with
AI Embedded Cybersecurity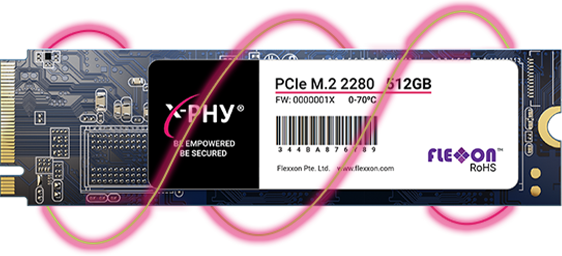 Save Time, Spend Less &

Secure System
Adopt the most recent technology and source talent for Small-Medium Businesses and Enterprises with X-PHY® AI Embedded Cyber Secure SSD.
The integrated AI attribute blocks the gateway for cyber threats and ensures firmware protection whereas hardware sensors
detect glitches from the data access patterns.
Faster reaction time with the closest defense against human error, ransomware, malware, etc.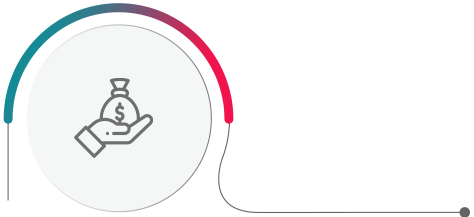 Accurate detection of threats and
less than 1% chance for
false-positives; acts as per
danger level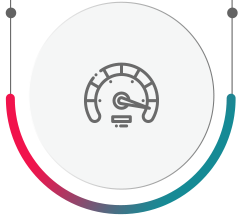 Cost-efficient and convenient, as it is implanted
inside the device and does not
require a timely system
upgrade
X-PHY has been recognized on many platforms for its great potential as a cyber security solution. It's the World's first AI-embedded Cyber Secure SSD. 
I would like to commend Flexxon for their innovation, which I see as a breakthrough that embeds artificial intelligence into the firmware level of the SSD, thereby helping to increase security and safety for end-users. We encourage companies like Flexxon to take part in the national ecosystem to enhance our local research and development efforts in AI, make use of the funding and support provided by the government, and find real-life applications for your innovations.

Dr Vivian Balakrishnan
Singapore's Minister for Foreign Affairs and then Minister-in-Charge of Singapore's Smart Nation Initiative, at the X-PHY's official launch in April 2021
Leveraging on CSA's Cybersecurity Call for Innovation, Flexxon developed the world's first Solid-State Drive (or SSD) containing embedded Artificial Intelligence for anomaly detection at the firmware level. Flexxon's SSD is effective against cybersecurity threats that bypass software controls, and has received strong interest from several multinational tech companies.
Mr S Iswaran
Singapore's Minister for Communications and Information, speaking at the Cybersecurity Awards 2020 Ceremony in February 2021
Cyber Security Agency (CSA) Singapore's 2019 Cybersecurity Industry Call for Innovation Award
Trade Mark
14 Granted
17 in process

Patents
4 patents granted in
several countries
Let the
X-PHY®
be your
last line of defense
Don't be the next victim. Adopt X-PHY to ensure data security